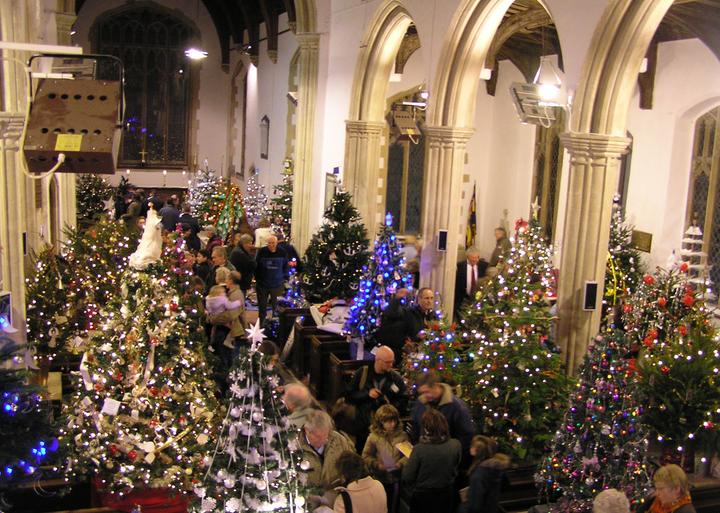 50 Christmas Trees in a Church - Dickleburgh
More than 50 Christmas Trees of all shapes and sizes, some handmade featuring special seasonal messages, will decorate the church, contributed to the event by local businesses, community organisations and children's groups. The event has a competitive edge, as each organisation that enters has the chance to win prize money in the visitors' vote for the best trees. There is also a special award for the most innovative tree.

Morning coffee, light lunches and teas are served every day throughout the festival in Dickleburgh Church Rooms (next to the church). Group visits are very welcome.

Open daily 10am to 7pm (closes 4pm on 9 December); entry adult £3.50, concessions £3 and child under 16 free.

This year the festival is supporting WheelPower www.wheelpower.org.uk, a charity that provides sports wheelchairs for young disabled athletes.
50 Christmas Trees in a Church, Dickleburgh Church, The Street, Dickleburgh, Diss, Norfolk, IP21 4NQ
Tel: 01379 854245