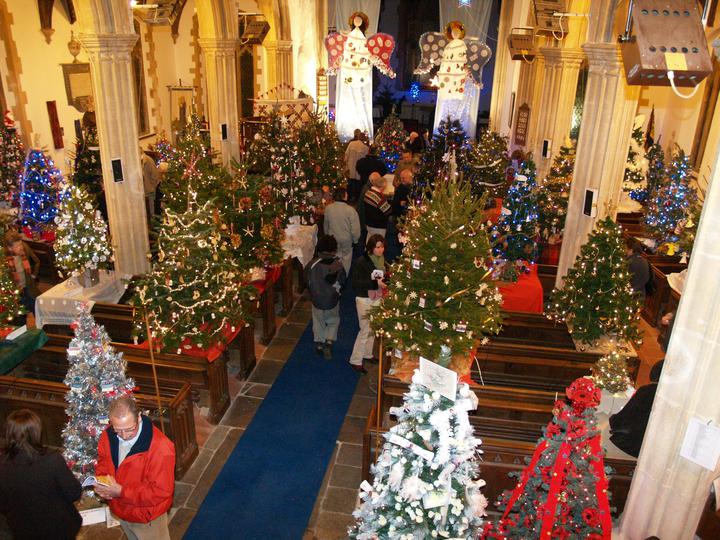 50 Christmas Trees in a Church Dickleburgh
Open 10am to 7pm daily (closes 4pm on 6 December).

The Christmas Tree festival is in aid of EACH (East Anglian Children's Hospices), Norfolk & Norwich Hospital Oncology Department and the Benefice of Dickleburgh and the Pulhams. Entrance is free, but there is a £1 charge for a voting slip. Donations are most welcome.

This year's theme is 'Christmas Hope'; trees of all shapes and sizes, some handmade featuring special seasonal messages, will decorate the church, contributed to the event by local businesses, community organisations and children's groups. The event has a competitive side, as each organisation that enters has the chance to be declared best adult or children's tree as a result of the visitors' vote. There is also a special award for the most innovative tree.

Morning coffee, light lunches and teas are served every day throughout the festival in Dickleburgh Church Rooms (next to the church).

All Saints Church, The Street, Dickleburgh, Norfolk, IP21 4NQ
Tel: 01379 676256