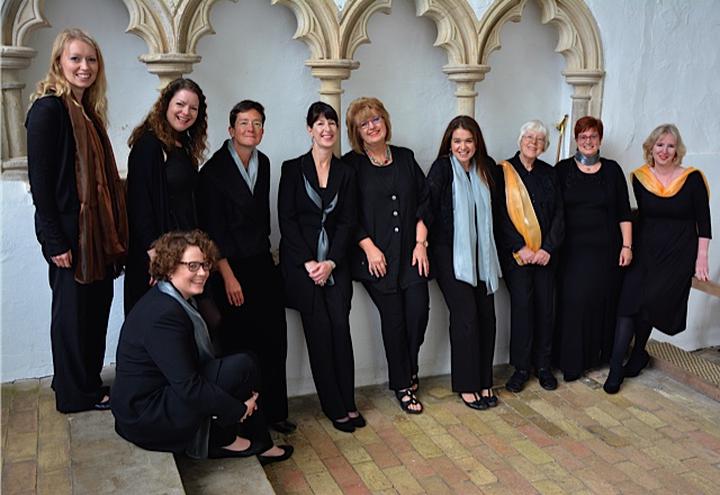 A Concert for Angel Day at Wymondham Abbey
Wymondham Abbey's annual Angel Day will feature a concert by Seraphim, a local all-female vocal group. They will perform a programme of uplifting and exciting music within the splendid setting of the church.

The concert begins at 7.30pm. Tickets are £15 for adults, £2 for under 18s, available from the Abbey Shop or on the door. Alternatively ring Esther Prendergrast on 01953 607062 for further details.

Seraphim, founded and directed by leading choral conductor Vetta Wise, has a growing reputation for producing beautiful sounds in beautiful spaces. With a rich blend of vocal tones and the addition of harp and flute, this special performance at Wymondham Abbey is sure to be full of celestial beauty. Seraphim will be performing a mix of music, including Hildegard of Bingen, Kodaly and Duruflé, as well as some lighter works, including spirituals.

A Concert for Angel Day is the culmination of a day featuring family activities celebrating angels. The Abbey's interior has over 200 angels, including medieval roof carvings and Sir Ninian Comper's glittering gilded screen. There will be an angel trail on 10 September, along with free children's craft activities and an opportunity to meet the archivist and explore the history of the Abbey, plus guided tours on the hour and the Abbey's 'pop up café'.

Wymondham Abbey, Church Street, Wymondham, Norfolk, NR18 0PH
Tel: 01953 607062