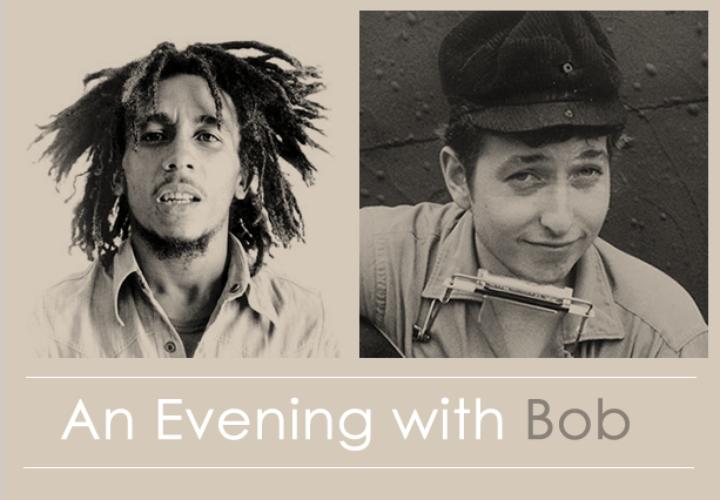 An Evening With Bob - 4pm Coltishall, The Red Lion
'An Evening With Bob' is an evening of unplugged music based around the music of Bob Dylan and Bob Marley; a chance to hear their many great songs stripped right back to how they were first conceived. From "Blowing in The Wind" to "Jamming", and from "Like A Rolling Stone" to "One Love", An Evening With Bob explores the beauty and the magic of these two great songwriters.

"An Evening With Bob" is hosted by Sally and Richard Blackburn; both accomplished local performers, that now perform as a duo - paying tribute to their all time favourite songwriters. The evening will also encompass some songs from other great artists such as KT Tunstall, Tracey Chapman, David Gray, Dido, Paul Weller and Justin Currie (Del Amitri).

The Red Lion, Coltishall, Coltishall, Norwich, Norfolk, NR12 7DW