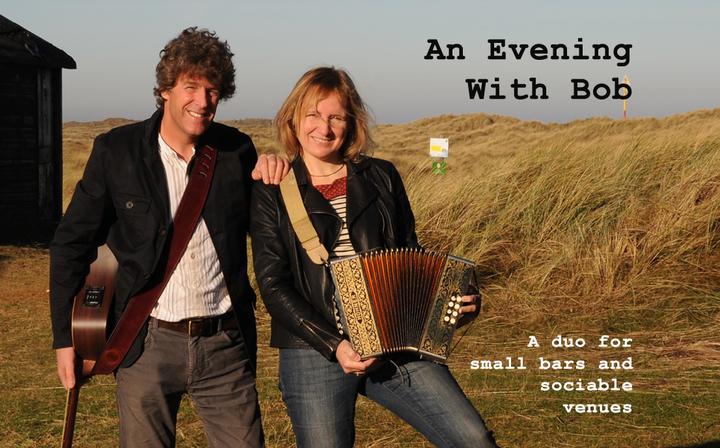 An Evening With Bob - The Ferry House, Surlingham - (afternoon gig)
'An Evening With Bob' is an acoustic/unplugged duo performing a wide range of songs; from Bob Dylan to Dido and from Bob Marley to Tracey Chapman - classic songs from great artists. Ideal for small bars and sociable venues.

"An Evening With Bob" is hosted by Sally and Richard Blackburn; accomplished local performers - paying tribute to their all time favourite songwriters.

The afternoon will also encompass songs from great artists such as Van Morrison, Michelle Shocked, KT Tunstall, REM, David Gray, Ed Sheeran, India Arie, The Waterboys, Paul Weller, Nina Simone and Justin Currie (Del Amitri). Sometimes we will have guest performers with us, such as Dave Dangerfield, Andrew Banner and similar musician friends.

The pub offers good food, but you may need to book in advance if you wish to eat.
The Ferry House, Surlingham, Norwich, Norfolk, NR14 7AR
Tel: 01508 538659