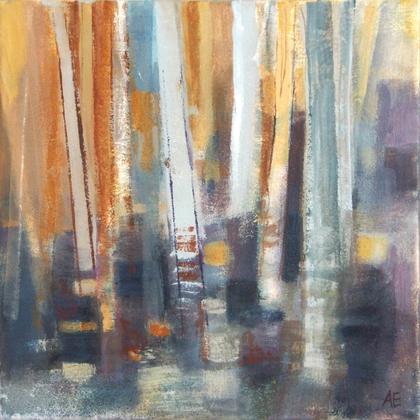 Anthea Eames Solo Exhibition
Norwich artist Anthea Eames is launching Wymondham Arts Centre's 2014 season with a solo exhibition of abstract work inspired by the African, Australian and Norfolk landscape. Open Monday to Saturday 10am to 5pm and Sundays 12noon to 5pm.

Anthea's paintings stem from her continuing relationship with the African, Australian and Norfolk landscape. She has lived in Norfolk for 30 years, but before that worked in Zambia and Nigeria as a teacher and illustrator. Her discovery of Australia is more recent and began when her son emigrated in 2007. A new 10ft x 4ft triptych called Australian Goldrush will be completed for the Wymondham show.

Anthea's connection with Africa has been renewed over the last two years by leading women's art workshops at the Chongoni UNESCO World Heritage Site, Dedza, Malawi, part of the Norwich Dedza project. She returns in May and June this year, training women to design greetings cards drawing inspiration from Chongoni's Stone Age rock art. Video of her work in Malawi will be included in the Wymondham exhibition.

Wymondham Arts Centre, Becket's Chapel, Church Street, Wymondham, Norfolk, NR18 0PH