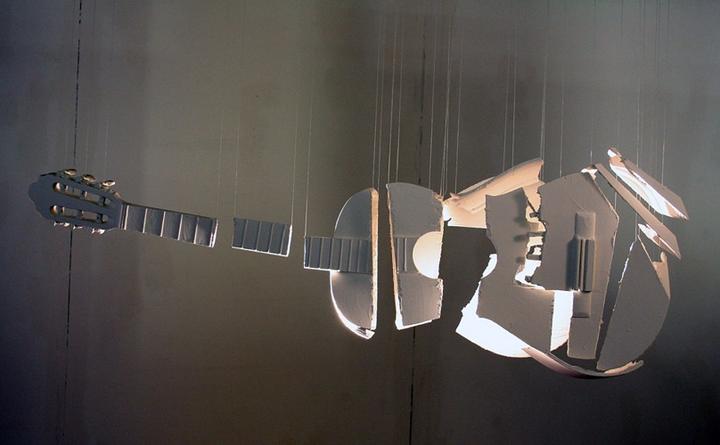 Carved, Cast and Constructed at Wymondham Arts Centre
Norwich sculptor, Ros Newman is curating, Carved, Cast and Constructed, an exhibition featuring sculpture from Norfolk and Suffolk artists at Wymondham Arts Centre from Tuesday 19 August to Sunday 31 August, open Monday to Saturday, 10am to 5pm and Sunday, 12noon to 5pm. Free entry.

Artists featured are Nigel Barnett, Pip Collyer, Chedgy, Chris Dixon, Andy Jarrett, Laure Olivier Minns, John Nicholson, Andy Reeve, Zoë Rubens and Monica Wesselman.

Image: 'Facing Facebook, a comment on....'. The dress is created from etched 'selfies' of people. The sculpture, by Suffolk artist Zoë Rubens, is 170cm tall and is made from concrete, etched steel, brass and copper.

Wymondham Arts Centre, Becket's Chapel, Church Street, Wymondham, Norfolk, NR18 0PH