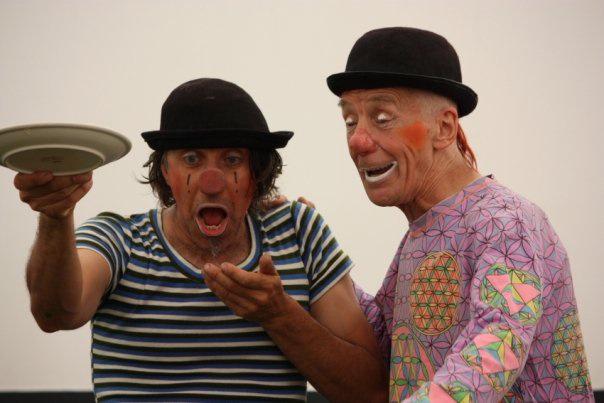 Children's Day at Fairhaven Garden – Circus Bizerkus with the Foolhardy Fol
There are circus workshops from 11am to 1.45pm, followed by the Circus Bizerkus performance at 2pm. Children's craft activities run from 11am to 3pm.

Circus Bizerkus: the circus is in town, but it's just Cosmo, the ringmaster and Bert his trusty ring hand. The rest of the troupe is on the tour bus last heard of on the B9127 heading for Arbroath. With the show due to start, Cosmo decides that he will have to do it on his own. He can juggle, knows the magic tricks, and is handy on the diabolo. He even used to do the grand finale handstand on a chair in his younger days. However the enthusiastic Bert has other plans. Seeing his chance to perform, he persuades Cosmo to let him help and mayhem ensues.

ChiIdren's Day is included in garden entry: adult £6.20, concessions £5.70, child £3.65 (under 5 free).

Fairhaven Woodland and Water Garden, School Road, South Walsham, Norfolk, NR13 6DZ
Tel: 01603 270449