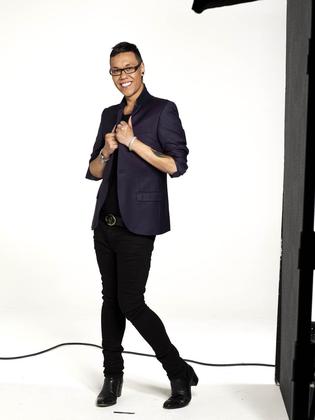 Competition begins to get Gok to Norwich!!
The Mall Norwich is delighted to announce its exclusive partnership with Gok Wan for Autumn/Winter 2011. The celebrity stylist, best known for his fashion fixes, will be working with The Mall to raise awareness of high street fashion and show Norwich city shoppers how to work the latest trends.

Aunty Gok will also play personal shopper to one of The Mall's customers - personally taking the lucky winner on a £1,000 tailored spending spree. All RewardMe card customers need to do to is spend £50 or more in any of the fashion stores located in The Mall Norwich and they will be entered into the competition to win the exclusive Gok Wan styling session.

Gok says "I am so excited to be working with The Mall and focusing my attention on getting their shoppers steeped in style and bang on trend this Autumn/Winter season. My advice to all – if you're spending in The Mall this month, you might be the one I take shopping very soon and we all have space for an extra few pairs of shoes don't you think!"

Alan Day, general manager of The Mall Norwich adds; "Everybody knows and loves Gok Wan, so we are delighted to have him on board with The Mall's fashion campaign this autumn to raise awareness of the great high street fashion we have to offer.

"To enter our amazing competition, for the fashion spree of a lifetime and to welcome Gok to Norwich, all shoppers need to do is spend £50 in any fashion retailer in The Mall and pick up a RewardME card from the Ask Me desk on the first floor of The Mall!"

All shoppers spending £50 at The Mall Norwich between 10th September and 2nd October will also be offered the chance to win their money back in fashion vouchers.

The Mall Norwich, Norwich, Norfolk, NR1 3DD
Tel: 01603 717416