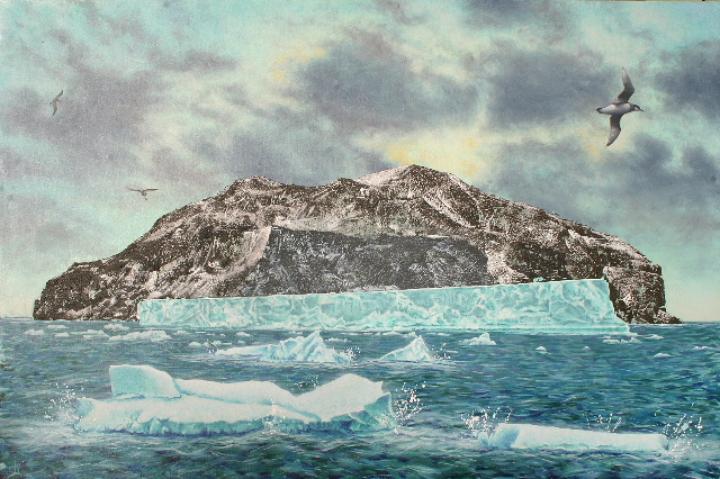 Deep South - Antarctica Exhibition Wymondham Arts Centre
Deep South, an exciting and vivid interpretation of Antarctica, featuring work by seven artists who met on a cruise to the region, including Norfolk artists Krys Leach and Tracy Myers, launches Wymondham Arts Centre's 2013 season, open Monday to Saturday, 10am to 5pm and Sunday 12 noon to 5pm, free entry.

Krys Leach and Tracy Myers from Honing went on a trip of lifetime to the Antarctic peninsular, the Falkland Islands and South Georgia in 2009 to celebrate 25 years of being together. During the cruise they met five other artists. The result of this meeting is Deep South.

Deep South features Krys Leach's luscious snowscapes and ingenious 3D interpretations of abandoned whaling stations, Tracy Myer's stunning photomontages and Beryl Hole's beautiful ceramics. Libby Jones will exhibit her thought-provoking collection of hand made prints and installations. And there are photographs by Frank Hole, Kristine Hannon and Joanne Wilkinson, which capture the thrill of Antarctic wildlife and the beauty of the landscape.

There will be a raffle of original work by the artists to help raise funds for charities active in Antarctica.




Wymondham Arts Centre, Becket's Chapel, Church Street, Wymondham, Norfolk, NR18 0PH
Tel: 01603 666011