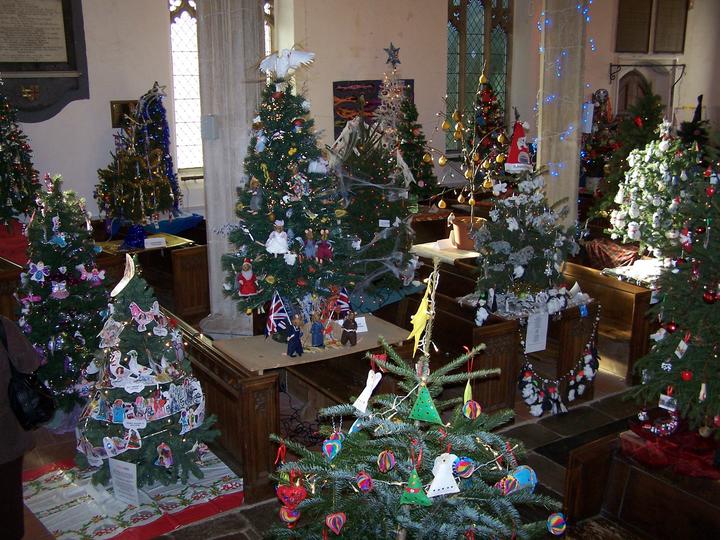 Dickleburgh – Fifty Christmas Trees in a Church Returns for Eighth Year
Dickleburgh Church is one of the best places to visit in Norfolk in December to be infused with the Christmas spirit. This beautiful 15th century church is hosting the eighth annual Christmas extravaganza, 50 Christmas Trees in a Church from Sunday, December 4 to Sunday, December 11, open daily 10am to 7pm (closes 4pm on Sunday, December 11 for the prize giving).

Christmas Trees of all shapes and sizes, some handmade featuring special seasonal messages, will decorate the church, contributed to the event by local businesses and organisations and children's groups. The event has a competitive edge, as each organisation that enters has the chance to win prize money in the visitors' vote for the best trees.

Admission is adults £3.50, senior citizens and concessions £3, pre-booked groups £2.75 and children free. Proceeds to charity.

Light lunches and teas are served in Dickleburgh Church Rooms (next to the church). Christmas Crafts on sale; good car parking at the church.
50 Christmas Trees in a Church, Dickleburgh Church, The Street , Dickleburgh, Norfolk, IP21 4NQ
Tel: 01379 854245