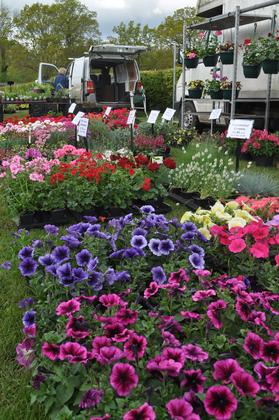 Fairhaven Spring Plant Fair
10am to 2pm - 4th annual Spring Plant Fair showcasing specialist independent nurseries from Norfolk and Suffolk offering the opportunity to buy unusual varieties of plants with expert advice and plant identification. Food and produce marquee. 30 minute guided Primula Walk at 11am.
Free entry and free parking for Plant Fair (does not include garden entry). Special offer, £5 garden entry for the Primula Walk.

Fairhaven Woodland and Water Garden, School Road, South Walsham, Norwich, Norfolk, NR13 6DZ
Tel: 01603 270449