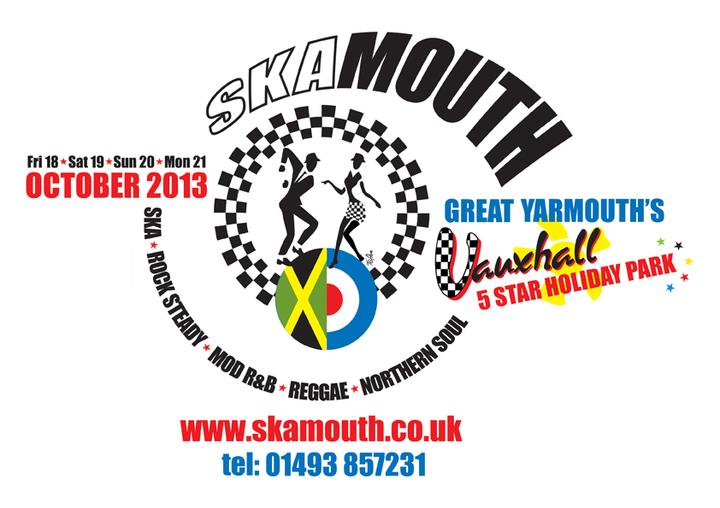 Skamouth
A weekend of Ska, Reggae, Mod, R&B, Scooterist music & associated events that will make this an event not to be missed! For anyone interested the scene, this festival will be based in Great Yarmouth's No 1 Holiday Park.


Skamouth offers a stunning weekend of top ska, reggae, mod R&B and Northern Soul at the superb five star Vauxhall Holiday Park at Great Yarmouth in Norfolk, with its deluxe accommodation, holiday homes and first class facilities of bars, restaurant/carvery, coffee shop, arcade, food and shop outlets.

SKAMOUTH has a fabulous line up of some of the top international legends and greats of the scene. This includes This lot willl have you skankin' till you drop. With many scooter clubs and a rideout, prize draws and competitions for Best Lammy, Best Vespa, Best Twist & Go.This 'Great' SKAMOUTH will probably be the best ska/reggae/mod/northern soul weekend of 2013.
Skabrettas, Acle New Road, Great Yarmouth, Norfolk, NR30 1TB
Tel: 01493 587231