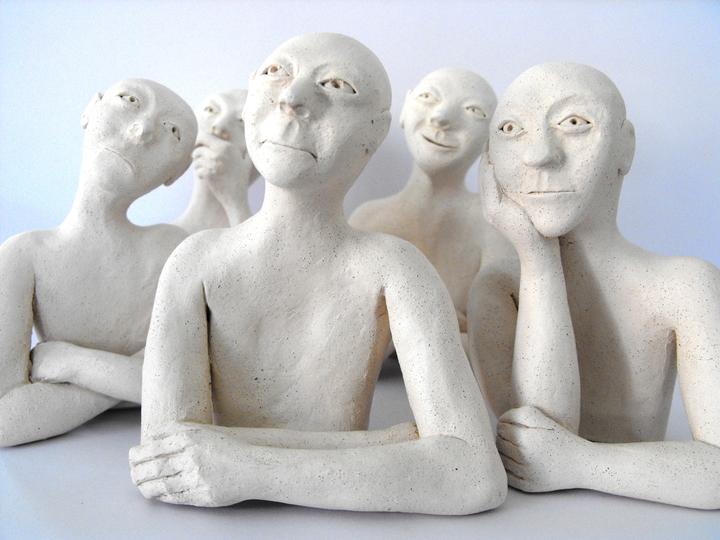 Space and Form – Norfolk Sculpture at Wymondham Arts Centre
Space and Form is a mixed sculpture exhibition featuring the work of six Norfolk artists, Viv Allen, Nick Ball, Judith Campbell, Lucy Edwards, Max Lamb and Dr Fiona Wilkes.

The exhibition, featuring artists chosen by the sculptor Dominique Segurado, is open Monday to Saturday, 10am to 5pm and Sunday, 12 noon to 5pm, free entry.

Space and Form features an exciting mix of highly creative Norfolk sculptors presenting work that will entertain, challenge and inspire visitors to Wymondham Arts Centre. The works include abstract and figurative forms –– in glass, ceramics, found objects, and textiles. The scale ranges from the very large to domestic tabletop.

The light and height of Becket's Chapel lends itself to sculpture: the shapes and spaces of the building itself becoming part of the exhibition, complementing but not dominating the modern works. Their shapes and forms provoke the imagination with an interplay of solidity and transparency, of bulk and empty space.

Wymondham Arts Centre, Becket's Chapel, Church Street, Wymondham, Norfolk, NR18 0PH
Tel: 01953 602214