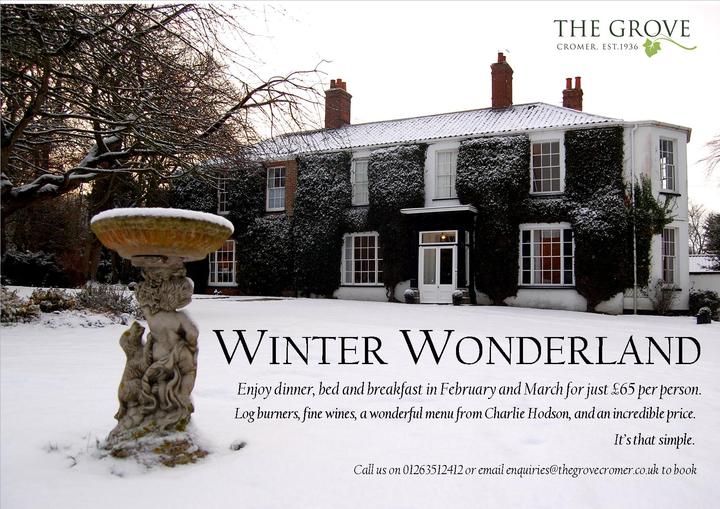 The Grove Cromer -
Available for residents and non-residents on 14th and 15th February.

We are also extending our winter offer for Dinner Bed Breakfast offer of just £65 per person per night to include the Valentine's day weekend. This is running until the end of March. Flyer also attached.

Also, we are launching a Lunch club, aimed at the seniors of the surrounding area, but open to anyone.

The idea is that we offer a hot main and a hot drink for £6.95. We are finding that a lot of the less youthful don't necessarily want to go out for heavy lunches and this is a way of bringing them together and providing a lovely meal in beautiful surroundings.

Charlie's lunch club will run every Thursday until the end of February.


The Grove Cromer, 95 Overstrand Road, Cromer, Norfolk, NR27 0DJ
Tel: 01263 512412