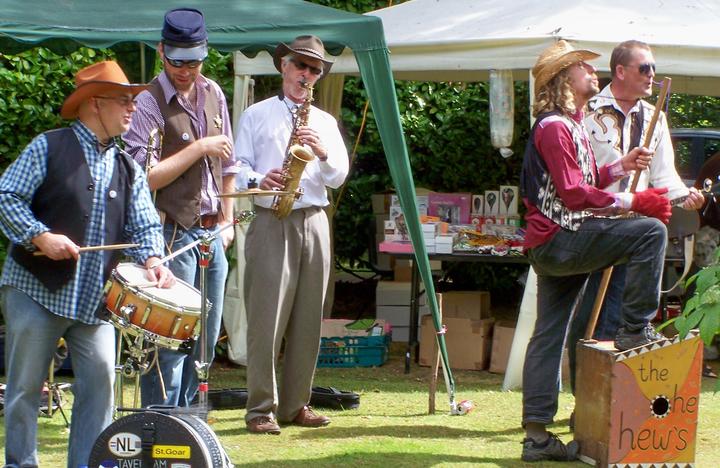 The He Hews play Wymondham Market Place
Norwich band The He Hews will be playing in Wymondham Market Place on Saturday, May 14, 10am to 12noon. Part of Wymondham 's Summer of Music, this free event is promoted by Wymondham Music Festival.

The He Hews, Chris Dickerson banjo and vocals, Tom Harris trombone, Trevor Roland saxophone, Ian Walker tea chest bass and John Clarke drums, have been busking in Norwich for 25 years. They will be selling 'Up City' – an album in tribute to Norwich.

Wymondham Music Festival, Market Place, Wymondham, Norwich, Norfolk, NR18 0AX
Tel: 01953 601939