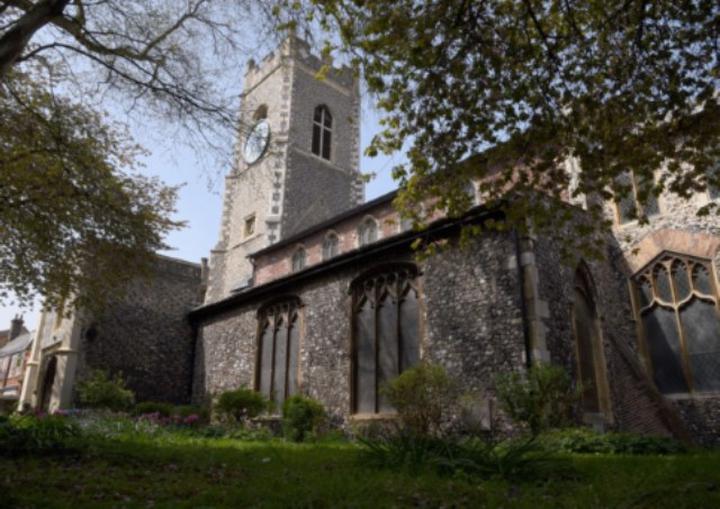 UEA Chamber Choir Spring Concert
UEA Chamber Choir will present their spring concert, at the welcoming and atmospheric church of St George's Tombland, at 6.45pm on Sunday 19 March.

The 30-strong chamber choir, under the direction of UEA Director of Music Stuart Dunlop, will perform a programme of Russian and British music, including: Tchaikovsky's Tyebe Poyem; Kedrov's Otche Nash; Rachmaninov's Tyebe Poyem; Stravinsky's Pater Noster; Weir's Little Tree; Gibbons' The Silver Swan; Bennet's Weep O Mine Eyes; and Byrd's Mass For Four Voices.

The concert will also feature performances by marimba player, Yuki Matoba, of Gomez's Rain Dance and the Highly Strung Quartet of Butterworth's, The Banks of Green Willow.

Admission is free and all are welcome

For more information about the concert, visit www.uea.ac.uk/music-centre/events, email [email protected] or follow @UEAConcerts on Twitter.
Tel: 0160593948