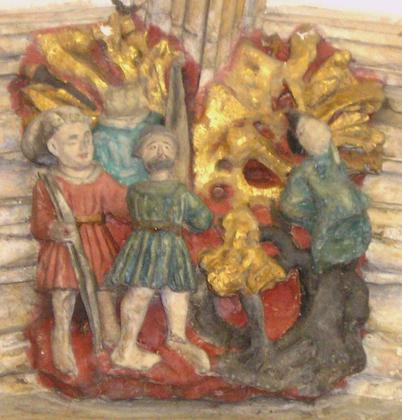 Unlocking the Archive: The Feast Day of St Edmund
This workshop and guided walk at Norwich Cathedral, taking place on the Feast Day of the East Anglian patron Saint Edmund, will explore how central a region's religious culture is to its sense of identity. A UEA expert in the East Anglian medieval cult of St Edmund will show how the cult was interpreted visually, and how we can find those interpretations depicted around the Cathedral cloister.

2-4pm
Free, no booking required
Norwich Cathedral, Norwich

This event forms part of 'Unlocking the Archive', a series of public events organised by UEA academics and running in Norwich 18-22 November 2015 as part of Being Human, the UK's only national festival of the humanities. Follow us on twitter @archiveunlocked.