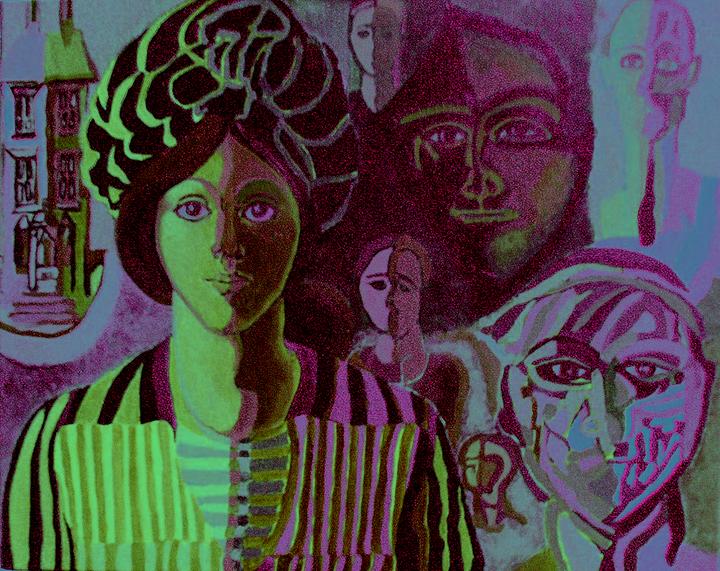 We Are Here Already – Norwich 20 Group Exhibition at The Forum
Norwich 20 Group's (N20G) first exhibition of 2015, features more than 60 members of the group, which celebrated its 70th anniversary in 2014. Visitors to the exhibition will be able to meet N20G members every day from 10am to 6pm.

The exhibition's title, WE ARE HERE ALREADY, is taken from a work by the late David Holgate, former Chairman of N20G, who sadly passed away in 2014. We are here already is coloured letter carving on slate. The work will be at the heart of The Forum exhibition, as a tribute to David.

David Holgate was N20G Chairman in 2007 and set up the group's licentiate scheme. Every year, up to four graduates from Norwich University of the Arts are invited to become licentiate members, and exhibit with the group for 12 months, after which they are eligible to be elected as full members. Six former licentiates will be exhibiting at The Forum: Linda Chapman, Emma Cracknell, Henry Jackson Newcomb, Rebecca Kemp, Andy Reeve and Laura Such and three current licentiates, Anthony George, Davide Lakshmanasamy and Helen Piffero.

The image shown here is I crave no other, nor no better man (acrylic on canvas) by Linda Chapman, a former licentiate member. The painting illustrates Mariana's choice at the end of Shakespeare's Measure for Measure.



The Forum, Millennium Plain, Bethel Street, Norwich, Norfolk, NR2 1TF