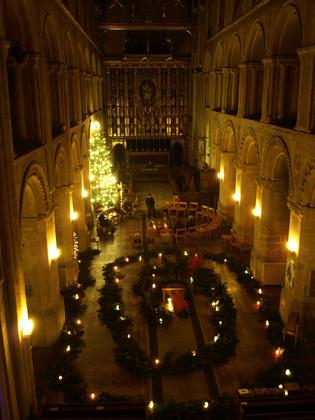 Wymondham Abbey's Advent Spiral
Open 10am to 6pm. Advent is the few weeks before Christmas, a time of quiet preparation, as we go into the shortest days of the year. The spiral image can be found in all cultures, ranging from primitive art to 21st century advertising. The spiral is often associated with the cycle of rebirth, time and seasons and can form a spiritual journey.

The idea behind an Advent Spiral is to walk to the centre in search of light. The light is spread with candles throughout the spiral, helping to symbolically bring light into the darkest days of the year.

Wymondham Abbey, Church Street, Wymondham, Norfolk, NR18 0PH
Tel: 01953 607062