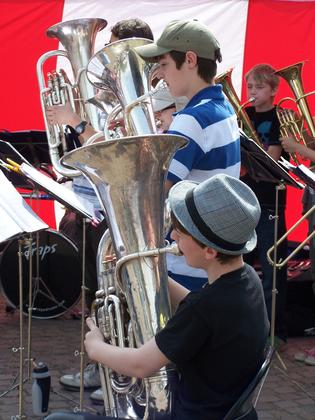 Wymondham Music Festival Launch – Saturday, May 11
The 18th annual Wymondham Music Festival, centred on Festival Fortnight, June 22 to July 7, but with events from May to October, will be launched in Wymondham Market Place on Saturday, May 11 at 10am, with an open-air performance from Wymondham Area Schools' Brass Band.

The Festival brochure, available from May 11, features more than 80 events, with 40 during Festival Fortnight. Events are organised by both the Festival committee and other groups. Many of the events during Festival Fortnight are free in venues across the historic South Norfolk market town.

Wymondham Music Festival, Market Place, Wymondham, Norfolk, NR18 0AX
Tel: 01953 601939