Shooting The Broads
Depending on your attitude towards photography and why you take photographs, I may not be the right person to be advising on this subject, so please keep an open mind.
The Broads offers a great range of beautiful landscapes, buildings and waterways ready to be recorded as mementos for a holiday visitor or studied by local artists. Shops in Norfolk and Suffolk are full of postcards and books reproducing historic and modern photographs and paintings of this famous wetland region.
My first photographs of the Broads were made on commission from the Broads Authority during the 1980s, in the period leading up to National Park designation at the end of the decade. I was asked to photograph changes to the environment being undertaken by the Authority as well as recording visitors and seasonal activities to be used in tourist information publications. By regularly traveling around the area I became familiar with the characteristics of the landscape as well as getting to know some of the people employed to maintain the special qualities of a region which attract so many visitors.
In 1989 I published a book of black and white photographs, Still Waters, which attempted to portray the Broads as a working landscape, integrating timeless vistas with pictures of boat builders, artists, residents and agricultural activity. There were a couple of windmills, but only as elements of a wider vision.
I mention windmills because in a largely flat landscape they do tend to stand out and inevitably become the subject of many pictures. For magazine and book editors, windmills are emblematic of the Broads and equivalent Dutch landscapes, and have become a visual shorthand, an allegory for flat and watery, especially when print space is at a premium. No wonder they are so popular in tourist brochures and photography competitions.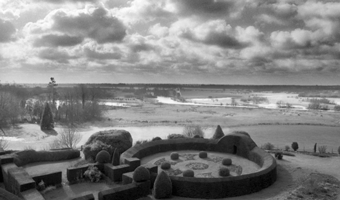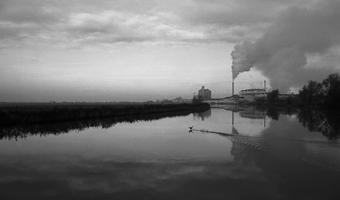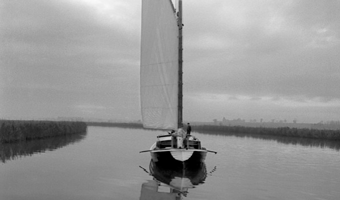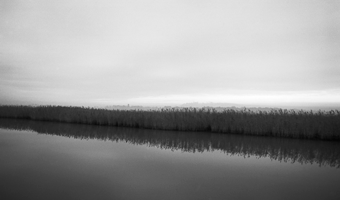 Telling Stories
After a number of years away doing other things to earn a living, but always keeping half an eye on Broadland developments, I've recently returned to the area to create some more images. Although the pictures are somewhat different in style to earlier work I think they remain direct and honest in the portrayal of their subjects.
If I can presume to influence the way you take photographs, (and I'm assuming you're reading this because you have an interest in the medium and want to learn more) then I'd like to propose that in future you think of yourself as a story teller as much as a photographer. By which I mean that you begin to develop patterns in the pictures you take, so that when you look at your computer screen full of images something emerges which makes the unavoidably typical – rivers, broads, windmills, reed beds, boats – part of your experience of the Broads, and not just a received idea of what the Broads looks like to everybody.
This is easier than it may sound, and if you give it some effort it will pay dividends. It will potentially provide you with a real story of your holiday, your day out, your life living in the Broads, one which will create personal and lasting memories which go behind and beyond universal representations of where you've been and what you've seen.
So, what did you see, literally, in the time between the windmill and the river, in between the grand country house and the boat yard, in between the public gardens and the sunset? I suspect the answer is streets, fields, advertising hoardings, picnic sites, tourists, shops, litter, houses, cattle, pubs, family, friends, trees, bridges, dogs, reflections – the list of course is endless. All of these ordinary things were also part of your daily encounter, however brief, and a visual record of (some of) them will enormously enhance the memory of your Broads experience. It will provide an honest account, personal to you.
I love the Broads, although it's hard to say exactly why. A subtle blend of inhabitants, buildings, landscape, light, sky and above all water, mingle together in endless permutations, so I must provide some structure, some story, to make sense of my pictures. Currently, I'm looking at how people live and work in the Broads by examining the connections between domestic buildings and the water, and how that relationship is expressed through physical structures – architecture, gardens, boat sheds, planting, furniture, and so on. My working title is 'Waterside'.
This is a story I'm telling in pictures – there is a selection from the project on this page. The trouble with sunlight is that the sun controls the colour, so I prefer to work with very plain shadowless light. I usually use a tripod too, it allows for longer exposures to flatten the water surface, enhance reflections, depth of focus and detail.
You can see more of my work at www.richarddenyer.co.uk, where there is also a contact section if you would like to ask any questions or discuss anything I have written.
Good storytelling!