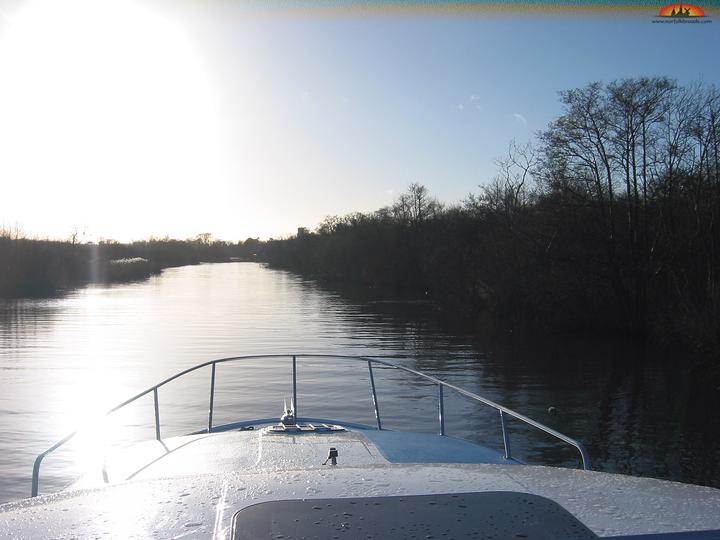 Taking a River Trip on the Norfolk Broads
The Norfolk Broads are Britain's largest protected wetlands and when visiting Norfolk you are highly recommended to take time out and enjoy a river trip down the Norfolk Broads. The Norfolk Broads are flooded prehistoric peat bogs which make the Broads (shallow lakes) linked by the main Rivers Bure, Yare and Waveney. The rivers flanked by reed beds and dykes that lead off to marshland, lead to the calm open waters of one of the Broads. Be breath-taken by the beautiful Norfolk blue skies that frame this amazing countryside, get to see the local wildlife that is unique to this natural environment from the water's edge whilst onboard a cruise river trip on The Norfolk Broads.

Taking a river trip on a passenger Broads Cruiser is a great way to enjoy the water and be guided through this unique landscape. There are several passenger boat companies that run scheduled hourly services from numerous locations across the Broads (including Wroxham, Horning and Acle) during the summer season. Reasonable priced for a family day out, with refreshments provided onboard. There are regular guided wildlife tours also available on smaller crafts, check locally for details. Some operators can offer easier access boating providing river trips for disabled users.

For more information on Taking a River Trip on the Norfolk Broads – please search below:

Find River Trips in...